You Want To Learn More About…
FORMER CLINICAL FACULTY
OF WEST VIRGINIA UNIVERSITY
Achieve Incredible Results Provided By Our Experienced Orthodontist
DR. SEBBAHI, 5-STAR RATED ORTHODONTIST IN CHARLES TOWN, WV & MARTINSBURG, WV FOR BRACES & INVISALIGN
Over 2,000 Smiles Transformed At RS Orthodontics – Serving Inwood, Martinsburg, Charles Town, Harpers Ferry, Kearneysville, Falling Waters, Berkeley Springs, WV; Williamsports, MD; Berryville & Purceville, VA
Dear Friend,
Starting your journey to a beautiful smile with braces or Invisalign is always an exciting time. Our rewards program, community outreach, and scholarship program are some of the many ways we go above and beyond during your orthodontic treatment. When you choose RS Ortho, you choose trusted experience combined with advanced technology, so you have the greatest orthodontic treatment. As an orthodontist in Charles Town, WV and Martinsburg, WV, transforming smiles with orthodontics is my passion.
Over 2,000 people have already trusted us with the future of their smile and appearance. As an experienced orthodontist who spent a number of years teaching in the West Virginia orthodontic program, I can assure you that we only offer the highest quality of orthodontic care for you and your child. A comfortable and healthy bite and the confidence to smile without hesitation is one of the greatest gifts you can give your child. My team and I are grateful we get to be a part of your smile transformation!
Your RS Ortho Smile Assessment is the easiest way to find out how to transform your smile. My orthodontics team and I will spend time to find out what your goals are and make the best plan to achieve them. If you are excited and ready to get your treatment started the same day as your RS Ortho Smile Assessment, then our team will be happy get your braces on immediately. There's no reason to wait for a healthy, beautiful smile.
To your greatest smile,

P.S. If you are looking for braces or Invisalign for yourself or a loved one, you are in the right place at RS Orthodontics. When you are ready to schedule your complimentary RS Ortho Smile Assessment, call 304.725.0126 or click here to contact us online.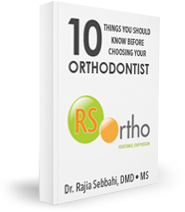 THE TOP 10 THINGS YOU SHOULD KNOW BEFORE CHOOSING YOUR ORTHODONTIST IN CHARLES TOWN OR MARTINSBURG, WV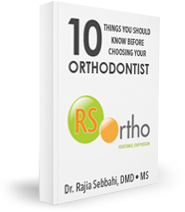 THE TOP 10 THINGS YOU SHOULD KNOW BEFORE CHOOSING YOUR ORTHODONTIST IN CHARLES TOWN OR MARTINSBURG, WV