Pediatric Sleep-Disordered Breathing (SDB) in Martinsburg, WV – Expert Help from RS Orthodontics
Orthodontic Treatment for Your Child's Perfect Night's Sleep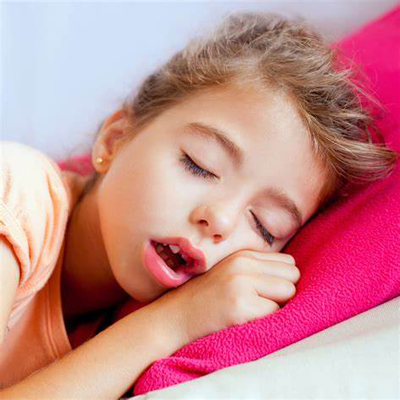 Does your child have trouble sleeping through the night or experience restless sleep on a regular basis? Children should get at least nine hours of sleep each night for those age 12-18, and up to 15 hours for infants. If your child isn't getting the appropriate amount of sleep, they could be suffering from a pediatric sleep disorder.
Many times, pediatric sleep disorders can be attributed to a disrupted airway and can be addressed with early orthodontic intervention. Our expert for pediatric sleep disorders in Martinsburg can help you diagnose and treat your child's condition, putting them back on track to a restful night's sleep.
How Common Is Pediatric Sleep-disordered breathing (SDB)?
Pediatric Sleep-disordered breathing are seen in as many as 30% of infants and children and should be taken seriously. Any interruption in your child's regular sleep patterns can lead to complications such as heart disease, periodontal disease, and learning problems. Some sleep disorders include:
• Sleep apnea
• Rapid eye movement (REM) sleep behavior disorder
• Sleep paralysis
• Insomnia
• Narcolepsy
• Sleep terrors
How to Know if Your Child Needs Help
Signs to look for in your child can vary, but the most common are:
• Excessive snoring
• Lapses in breathing
• Bedwetting over the age of 6
• Inattentiveness
• Hyperactivity
• Restlessness
• Decline in school performance
Contact Our Expert for Pediatric Sleep-Disordered Breathing in Martinsburg
If you notice any of these symptoms in your child, call our office right away. Our expert will perform a thorough exam to see what underlying issue could be causing the interruption in their sleep, plus offer treatment options to help your child achieve normal sleeping patterns. Oral appliance therapy and airway orthodontics have both been successful at treating sleep disorders, but what's best for your child will depend on the severity of their case. Contact us today at 304.596.2556 to schedule a consultation – a better night's sleep for your child is just a phone call away!