5-Star-Rated Charles Town & Martinsburg Orthodontist For Airway Orthodontics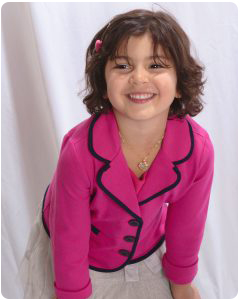 Dr. Sebbahi, our 5-star-rated Charles Town and Martinsburg orthodontist specializes in children's early orthodontic treatment. At RS Orthodontics, we follow the recommendation of the American Association of Orthodontists that children see an orthodontist at age seven for an initial evaluation. Although most children do not need early orthodontic treatment (aka Phase One orthodontic treatment), there are certain bite, jaw, or tooth development problems where early orthodontic treatment can be beneficial.
Early orthodontic treatment can help prevent minor problems from becoming far more serious in the future. Because every child is different and has different needs, a visit with orthodontist Dr. Sebbahi is the best way to determine if your child needs orthodontic treatment.
Some signs your child may need early orthodontic treatment include:
Early or late loss of baby teeth (children should typically start losing teeth at age five and have all permanent teeth by 13)
Mouth breathing (which can cause an "open bite" where the front teeth don't touch)
Thumb-sucking or finger-sucking after age five
Speech impediments
Protruding teeth (the top and bottom teeth extend away from each other)
Some missing teeth, extra teeth, or teeth growing in the wrong direction may only be detectable by a trained orthodontist. Other issues like tooth crowding, extra space between teeth, or bad bites can be inherited or caused by injury to the mouth and may necessitate early orthodontic treatment as well.
If your child exhibits any signs mentioned above, please contact RS Orthodontics and schedule an appointment for an early evaluation. Our team will provide your child with an initial complimentary (free) exam, and we will also discuss the best steps for protecting your child's smile. Call us at 304.725.0126 or click here to book your child's early evaluation or early treatment appointment today.
Come experience RS Orthodontics! You will see we offer effective orthodontic treatment for children in Charles Town, Martinsburg, Inwood, Kearneysville, Harpers Ferry, Berkeley Springs, Falling Waters, WV, Williamsports, MD, Berryville, and Purceville, VA – and we do it with a smile!
Over 2000 Smiles Transformed At RS Orthodontics — Serving Inwood, Martinsburg, Charles Town, Harpers Ferry, Berkeley Springs, Kearneysville, Falling Waters, WV, Williamsports, MD, Berryville & Purceville, VA