Why RS Orthodontics Of Charles Town & Martinsburg, WV?
Extensive Experience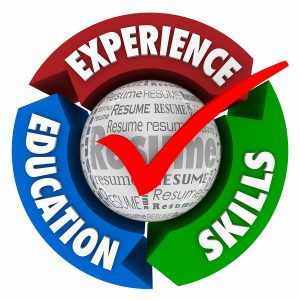 Since 2011, Dr. Rajia Sebbahi and the team at RS Orthodontics have helped over 2,000 patients in the Eastern West Virginia Panhandle transform their happy and healthy smiles. Dr. Sebbahi is committed to professional improvement and constantly seeks new technology and continuing education in her field. As a Summa Cum Laude graduate at Tufts University School of Medicine, she took her expertise to West Virginia University Dental School, where she was an Assistant Professor in the orthodontic program for four years. No matter what your condition may be, Dr. Sebbahi has likely helped a similar patient in her years of experience. We are happy to show you before-and-after pictures to provide examples of her exceptional results.
Call us at 304.725.0126 or click here to schedule an appointment with RS Orthodontics in Martinsburg and Charles Town, WV, today.
Exceptional Patient Care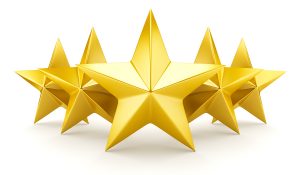 From the moment you walk through our doors at RS Orthodontics, you'll see that this is a one-of-a-kind orthodontic experience. Our cheerful and experienced team will greet you and welcome you to our warm and inviting patient lounge. However, since we offer short wait times and flexible scheduling options, you may not spend too much time there! We believe what really sets us apart is our exceptional patient care. You are not merely a patient here – at RS Orthodontics we treat you and your children like our own family. Our staff receives ongoing customer service education, so you always receive the highest quality service possible and always feel appreciated and valued. Dr. Rajia Sebbahi believes that one of the most important parts of finding an orthodontist is finding the right fit for your individual needs; we do everything to ensure that RS Orthodontics is right for you!
Community Outreach
Dr. Sebbahi and the team at RS Orthodontics have pledged to expand our service both to our patients and to the greater local community of the Eastern West Virginia panhandle. For our patients, Dr. Sebbahi offers a scholarship of $500 for tuition, books, and fees to any high school senior who completed treatment at RS Orthodontics. RS Orthodontics also supports our local schools through classroom presentations, donating to silent auctions and fundraisers, and sponsoring sports teams. Dr. Sebbahi is an active participant in the Jefferson Youth Fair, West Virginia University Young Life, as well as the Susan G. Komen Breast Cancer Foundation. We'd especially like to thank our amazing patients who contribute their Ortho Rewards as financial donations to charities – it is our honor to give back to our patients and our community.
Satisfaction Guarantee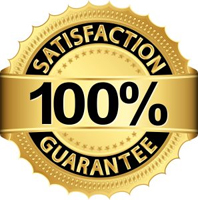 At RS Orthodontics, we back up all treatment with a 100% Satisfaction Guarantee. This is our way of showing how seriously we take our commitment to you. If you're not 100% satisfied with the treatment you receive, we will do whatever it takes to make you happy. Orthodontist Dr. Sebbahi and her team stand behind your treatment, ensuring that you have your happy, healthy smile for life. As long as you stay on track with your treatment, we guarantee you'll be pleased and happy with your orthodontic results!
RS Ortho Smile Assessment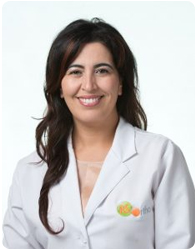 If this is your or your loved one's first time seeing orthodontist Dr. Sebbahi at RS Orthodontics, then we thank you for giving us the chance to provide you with quality orthodontic care. As a new patient at our Martinsburg or Charles Town, WV, offices, we invite you to enjoy our "RS Orthodontic Smile Assessment" package. This package includes a dental health exam, office tour, and x-rays for FREE (a $250 value), as well as a complimentary consultation with Dr. Sebbahi for any follow-up questions you may have.
Call us at 304.725.0126 or click here to schedule an appointment with RS Orthodontics in Martinsburg and Charles Town, WV, today.
Retainers Included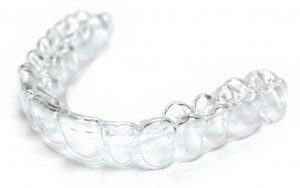 Every orthodontic office has its own structure for fees; different doctors may charge differently for various procedures. At RS Orthodontics, retainers are included in your overall fees from the moment you start treatment. There will be no hidden fees or charges – and no extra charge for your retainer. We even offer a Retainer Insurance program that provides lifetime coverage. You trust us with your teeth, and we take that responsibility very seriously. By eliminating unexpected costs, RS Orthodontics in Martinsburg and Charles Town, WV, is a name you can rely on.
Patient Rewards
We're so happy to have you as a patient that we reward  you for coming to visit us! At RS Orthodontics, we offer special Ortho Rewards for excellent oral hygiene, for being a great patient, and even for referring your family and friends in our "Pass a Smile" Referral Program. You can redeem your reward points for great prizes like gift cards to places like Amazon, Target, Chili's, and many more! We also have contests and raffles for iPads, spa packages, and more as special rewards for our patients. Check Facebook or our website to get more updates on our Ortho Rewards program. We love having you as a patient, and we want to make sure you know it!
Flexible Payment Options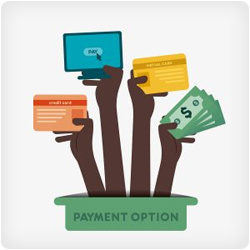 Not only do we process most insurances at RS Orthodontics, we also manage the entire insurance process for our patients. From obtaining pre-treatment estimates to filing claims on your behalf, navigating the insurance realm is our hassle – not yours! We want you to feel confident and comfortable with your dental health choice, so we work with several companies, including Care Credit, to offer you a variety of affordable payment options. Our primary concern is ensuring that you and your family receive the best orthodontic care available when you need it, without having to worry about the cost.
Call us at 304.725.0126 or click here to schedule an appointment with RS Orthodontics in Martinsburg and Charles Town, WV, today.