RS Orthodontics Scholarship Program In Charles Town, WV & Martinsburg, WV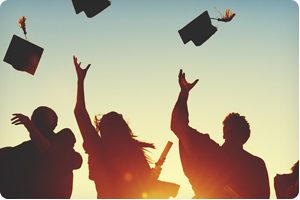 At RS Orthodontics, we believe strongly in a healthy mind as much as we care about a healthy mouth and jaw! This is why we regularly contribute to local schools, and we also offer a $500 scholarship to help defer the cost of college. This is just another way that we work to keep our patients smiling!
Who can enter our scholarship program in Charles Town, WV & Martinsburg, WV?
High School Seniors who are currently in orthodontic treatment or who have previously completed orthodontic treatment by Dr. Sebbahi are eligible.
What do you win?
A $500 Scholarship, which can be used towards tuition, books, fees or related expenses.
How can you enter our scholarship program?
Contact us by calling 304.725.0126. Let us know that you would like an application for our RS Orthodontics Scholarship Program in Charles Town, WV and Martinsburg, WV. Applications are due by March 1, and scholarships are given out for the following academic year that begins in September.