RS Orthodontics Patient Rewards Program
Enjoy The RS Orthodontics Rewards Program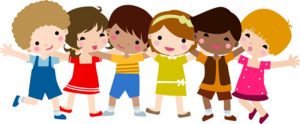 We can't create your beautiful smile alone – your final outcome is the result of your own hard work and dedication, too! While your finished smile can be a reward in itself, Dr. Sebbahi and the team at RS Orthodontics want to help you stay motivated along the way. This is why we offer our exciting RS Orthodontics Rewards Program. Our rewards program was created as a way to recognize all of your hard work by awarding you fantastic rewards as you progress along your orthodontic journey.
You can redeem great prizes in our office by earning points throughout your treatment. Look for additional contest information at our office, on Facebook, or here on our website to earn even more points and to see the latest updates in our Rewards Program.
What Kind Of Prizes Can You Earn With The RS Orthodontics Rewards Program?
The types of rewards you earn will depend on how many points you have saved. Here are some examples of the prize options available to you:
100 points — $10 gift card to Target, iTunes, Claire's, Chili's, or Walmart
150 points — $15 gift card to Amazon, Best Buy, Walmart, or iTunes
200 points — $20 gift card to Claire's, Pizza Hut, or Bath & Body
250 points — $25 gift card to JC Penney, Build-A-Bear, Target, or Walmart
500 points — $50 gift card to Game Stop, Old Navy, Best Buy, or Aeropostale
1000 points — $100 gift card to Target, Amazon, Footlocker, or Best Buy
How Do You Earn Ortho Reward Points?
Earning prizes from RS Orthodontics is as easy as brushing your teeth! Simply earn points by keeping up with your orthodontic treatment and performing other beneficial tasks. Scroll a bit further down this page to see the complete list of ways you can earn points and how many points each task is worth.
During each regular scheduled appointment, your points will be awarded for outstanding cooperation in a variety of areas, which are listed below. When you've saved up enough points, you can redeem them by coming to our office and speaking with one of our friendly team members!
Reward Program Rules:
You must have your reward card with you at your scheduled appointment to receive reward points.
Replacement cards are available for a 10 point purchase.
Rewards are given at regular scheduled appointments.
Points or gift cards are not redeemable for cash.
Points and prizes are subject to change at any time.
Siblings may combine cards.
Dental reward points are available when returning a completed dental certificate.
Ortho Points Categories:
Fun Happens While Preparing For Braces
| | | |
| --- | --- | --- |
| 2 points | — | Each baby tooth lost |
| 2 points | — | Scheduling your next appointment prior to leaving the office |
Being a Great Patient Has Its Rewards
| | | |
| --- | --- | --- |
| 20 points | — | Start treatment same day treatment is recommended |
| 10 points | — | New patient exam |
| 2 points | — | Excellent oral hygiene |
| 2 points | — | Being on time |
| 2 points | — | Nothing loose or broken |
| 2 points | — | Wearing appliances as instructed |
| 1 point | — | Brushing after sign in |
Seeing Your Dentist Regularly Is Important
| | | |
| --- | --- | --- |
| 10 points | — | Routine dental cleaning completed |
Great Ways To Earn Extra Points
| | | |
| --- | --- | --- |
| 1 point | — | Each A on your report card (up to 5 A's awarded) |
| 1 point | — | Participating in office contest |
| 3 points | — | Wearing your practice T-shirt to your appointment |
| 5 points | — | Community service (5 points per hour – up to 5 hrs. per month with documentation) |
| 5 points | — | Having an appointment on your birthday |
| 5 points | — | Straight A's on your report card |
| 10 points | — | Online practice review |
| 10 points | — | Post on our Facebook page |
| 10 points | — | Orthodontic testimonial |
| 25 points | — | Being seen around town in your practice T-shirt by Dr. Sebbahi or staff |
| 25 points | — | Referring a family member |
| 50 points | — | Referring a friend |
| 400 points | — | 1st referred friend starts treatment |
| 750 points | — | 2nd referred friend starts treatment |
| 1400 points | — | 3rd referred friend starts treatment |
Join The Over 2000 Happy Smiles Transformed With Braces & Invisalign At RS Orthodontics — Serving Inwood, Martinsburg, Charles Town, Kearneysville, Harpers Ferry, Berkeley Springs, Falling Waters, WV, Williamsports, MD, Berryville & Purceville, VA